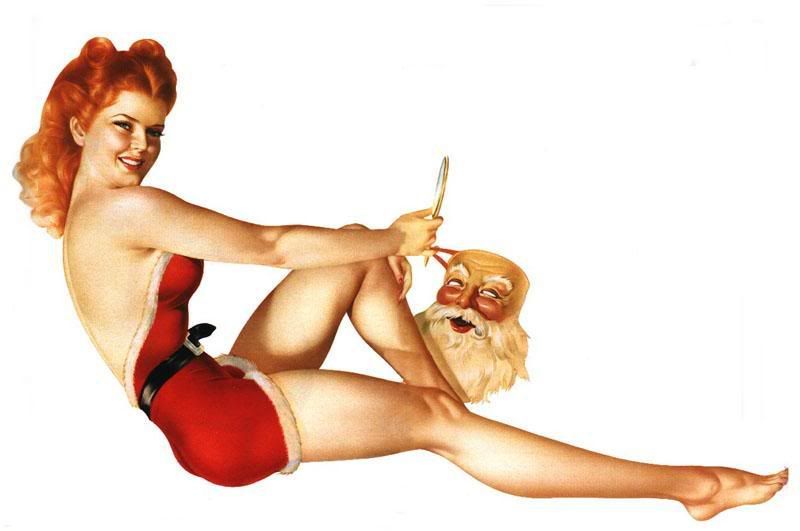 Okay, this has definitely been the longest I've ever gone without posting to Heroine Sheik. My poor, poor sex and technology baby. Anyways, contrary to popular opinion (or what I can assume of it) I am not dead, I've only disappeared into the black hole that is academia. Now that I have a month-ish off between semesters, I hope to join the ranks of the living — by which I mean living bloggers, I suppose.
Let it be noted, my internet disappearance has not been in vain. After an intense first half of December, I finished not one, not two, but three term papers on…
"Rewriting Lolita: Nabokov Slash Fiction and the Reader as Literary Rebel"
One of my all-time favorite books + close readings of hot and heavy FanFiction.net stories = a very happy, nerdy Bonnie.
"Structuring the Erotic: Creating a Taxonomy of The Eleven Thousand Rods
Okay, that one might sound less interesting, but it basically involves making a big chart of all the sex acts in a violent erotic novel. Thank you, Apollinaire, for introducing the surrealists to Sade, but I could have done without that scene with the giant spike. Maybe.
"Displaced, Dismembered, Displayed: Plastinated Anatomy Exhibits and Narratives of Immigration"
Just think about corpses. Then think about them some more. Welcome to my world.
Ah academia, land of protocol. I have yet to figure out what the protocol for making available (or not) unpublished graduate papers is. Is that somehow less than humble? Does it render them unpublishable in the future? If I can find a good excuse, I'll certainly push my work out there for all you nice, masochistic people who really want 20 pages on how Lolita finds her way into the X-Men universe as a mutant whose power is to emit arousing pheromones.
In the meantime, happy (belated and/or still approaching) holidays. May your winter break, however short, be full of reading and games and then more reading. Ooh, also sleep. But also reading.
P.S. Tell me that Santa mask isn't creeeeeeeeeepy. Redheads of the world unite and such, but still.